Is it Just Bad Breath or Something More?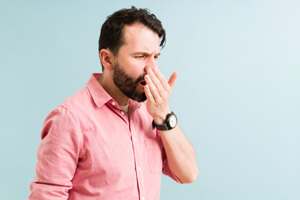 Picture this: you're halfway through your workday and catching up with coworkers. You notice they take a step back from the conversation. Then, it hits you. You forgot to brush your teeth this morning!
While it happens to the best of us, bad breath that lingers can sometimes be attributed to a more serious health problem.
Here are a few common culprits beyond forgetting to brush.
A consistent fishy breath can be a sign of a kidney problem. Additional symptoms include fatigue and frequent urination.
Sweet-smelling breath is sometimes linked to diabetes. Other symptoms include dry skin and constant thirst.
Bad, sour breath is often a sign of oral bacteria or infection, commonly seen in patients with tooth decay. Making regular visits with your dentist is one of the best ways to catch this before it advances!
4 Common Problems Braces Can Fix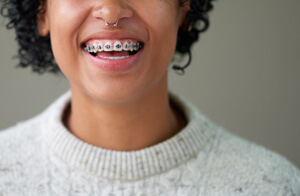 We all know that braces, both traditional and clear aligners, can correct misaligned teeth to reveal a stunning straighter smile. But did you know that isn't all they're good for? Here are a few other surprising things that braces can correct.
Misaligned jaw. Often caused by an uneven bite, jaw misalignment can cause issues resulting in facial pain and TMJ.
Underbites. An underbite is a lower jaw that is more forward than the upper jaw. Braces can bring an underbite to proper alignment.
Periodontal problems. When teeth are incredibly misaligned, brushing and flossing properly can be hard, leading to gum problems. A straighter smile is easier to care for.
Speech problems. Crowded and crooked teeth can affect the way a person talks. A straighter smile may help improve pronunciation.