Our Services
Dr. Belderes and the Sarah Belderes DDS team provide you with a range of dental services for the entire family, from young children to senior citizens. When you need a specialist, we're happy to work with other dental professionals to manage your case.
General Dentistry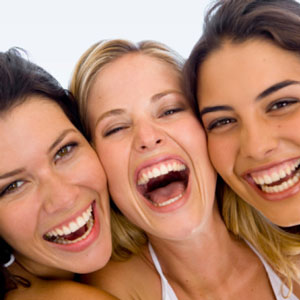 We encourage you to get a check-up every six months to maintain healthy teeth, bone, and gums. Proper oral hygiene also plays a large part in maintaining your oral health between visits.
Cosmetic Dentistry
Unhappy with the look of your smile? With Cosmetic Dentistry we can renew your smile with porcelain veneers, teeth whitening, or even a full smile makeover.
Restorative Dentistry
With Restorative Dentistry, there many ways to restore a tooth or several teeth. It can be as simple as a filling or a little more complex, like a dental crown.
Dental Implants
If you have a tooth that's missing, a dental implant gives you back the same function and ability as your natural teeth.
Extractions
When you can't keep a tooth due to decay, trauma or other reasons, it can be extracted under anesthesia. We'll discuss your options to replace the tooth so that you feel confident again.
Invisalign®
Straighten your teeth with Invisalign clear aligners that can be removed at meal times. Achieve the smile you've always wanted, taking an average of just 6-9 months.
Periodontics
Treating gum disease and bone loss can give you a chance to keep a tooth by making sure it's held in place. We'll keep gum tissue healthy by doing deep cleanings, gum grafts or surgery.
Prosthodontics
Restoration of your teeth can be done through several different methods using prosthodontics, such as crown and bridge work or by removable devices such as dentures and partials.
We're a preferred provider for many insurance plans. Other payment options are available, too. Contact us today to schedule your appointment!
---
Dentist Solana Beach | (858) 523-9800