Happy New Year!
I hope you are settling into 2020! I know this should have gone out before the holidays, but weren't we all just SWAMPED!?
I wanted to take a moment to send a letter to thank you for all the blessings that you, my patients, bring to the life of my daughters and me. This past year was really wonderful for me professionally and personally. After purchasing this practice 5 years ago I can safely say I feel like you all have become like family to my team and me. I always look forward to coming in to the office! I feel very fortunate that you continue to allow me to improve and maintain your all important feature…YOUR SMILE!
My girls are getting bigger each year! My oldest, Giselle is a seventh grader at Earl Warren Middle School and Vivian is in fourth grade at Del Mar Hills. They spend their spare time competing in dance and playing with friends. We enjoy our minimal daily lifestyle with lots of travel adventures!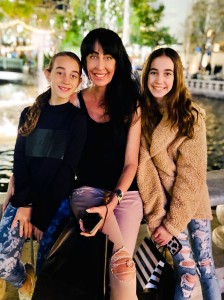 I continue to find ways to provide first class dentistry. We now have a digital scanner, so no more messy impressions! Crowns, retainers, removable and sleep appliances, and Invisalign can all be made from a wave of a scanner. Which means:
Less plastic in the environment
Less messy, gagging impressions
Better accuracy
Only 5 days from crown prep to delivery
Sleep apnea and snore appliances with 3D printed models
Botox and dermal fillers done in the office, for TMJ, migraines or just keeping up your youthful looks!
We still offer in-office whitening at the low cost of $150 to keep your smile BRIGHT!
I connect daily with Instagram, Facebook and twitter so, please, if you have any questions or want some tooth humor and knowledge, Look ME UP! @sarahbelderesdds
I truly appreciate all of you in my life! I go home thinking how fortunate I am to celebrate life's milestones; the babies born, the marriages, the kids off to college, and the retirements, and I morn and cry with you with the loss of your loved ones.
As my step-father always told me the most important thing in life is your relationships with others. Thank you for letting me be a part of yours.
'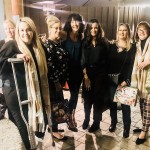 Sarah Belderes DDS and THE SMILE TEAM!
Suzie, Nichole, Ashley, Jennifer, Kim and Tanya