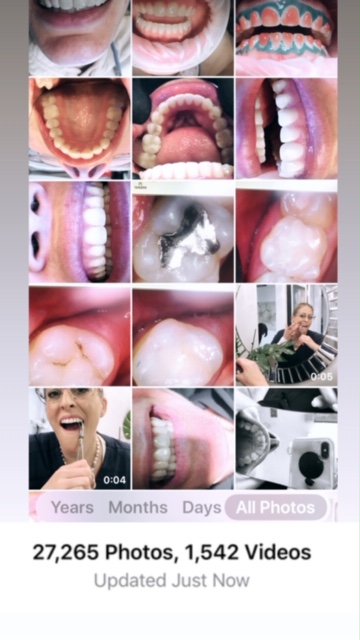 27,265…wow! When you realize you are obsessed with photography and teeth. 
Many, many years ago I used to tell my patients. "If you move away from me pick a dentist that uses digital X-rays."
Around that same time I would also say, "if you move only get a dentist that uses loupe magnification."
That statement migrated to…metal free, minimal prep, painless injections and more.
NOW….I tell my patients and friends. "If your dentist isn't taking photos and critiquing their work, find a new dentist." ⠀⠀
My drive for perfection and tenacity is only met by my realistic view that I can always do better.
What's your passion?  Do you wake up ready to DO better, BE better, help people, and build relationships. I know I do!
2020. I am coming for yah! So many great advances in dentistry!
I am looking forward to…
2. Quick turn around on digitally sent crowns!
4. Better Invisalign o0ptions!
6. Better access to care, use our Instagram for VIRTUAL CONSULTS! @sarahbelderesdds  
Keep SMILING!
Sarah Belderes DDS